There are loads of B&Bs to visit, all over the world. But did you know Lizzie Borden's home, where the unsolved murder of her parents still hangs in the air, is one of them? True crime lovers will enjoy visiting the home and town where the famous murders took place, and they can decide for themselves if our girl was guilty or innocent.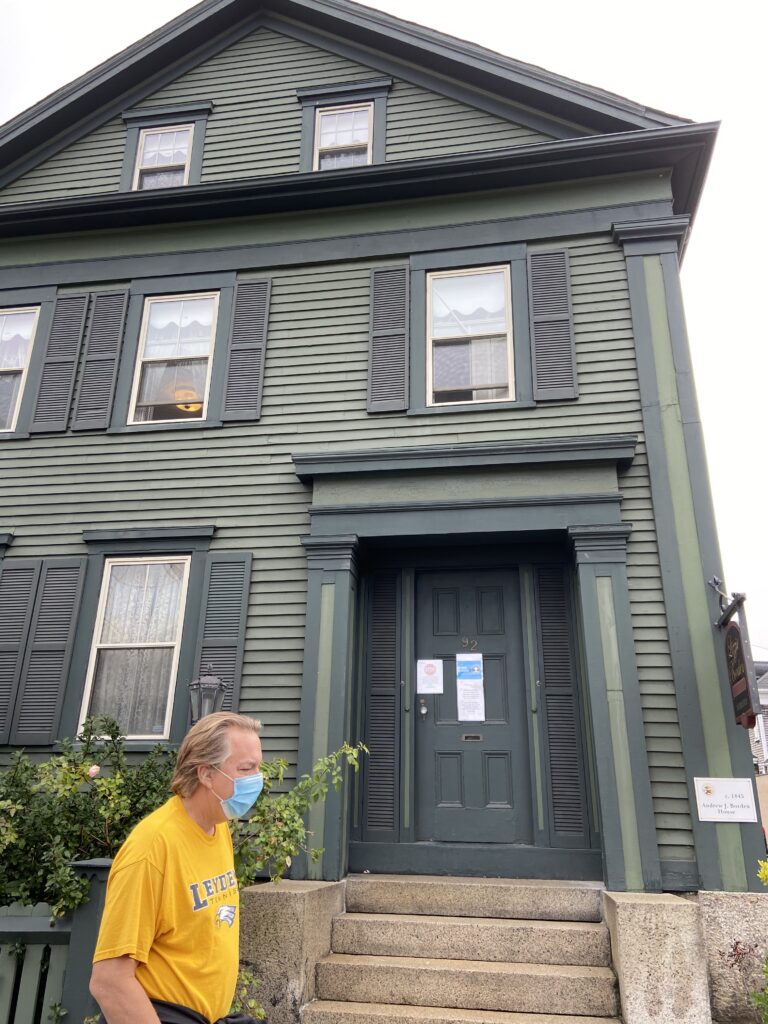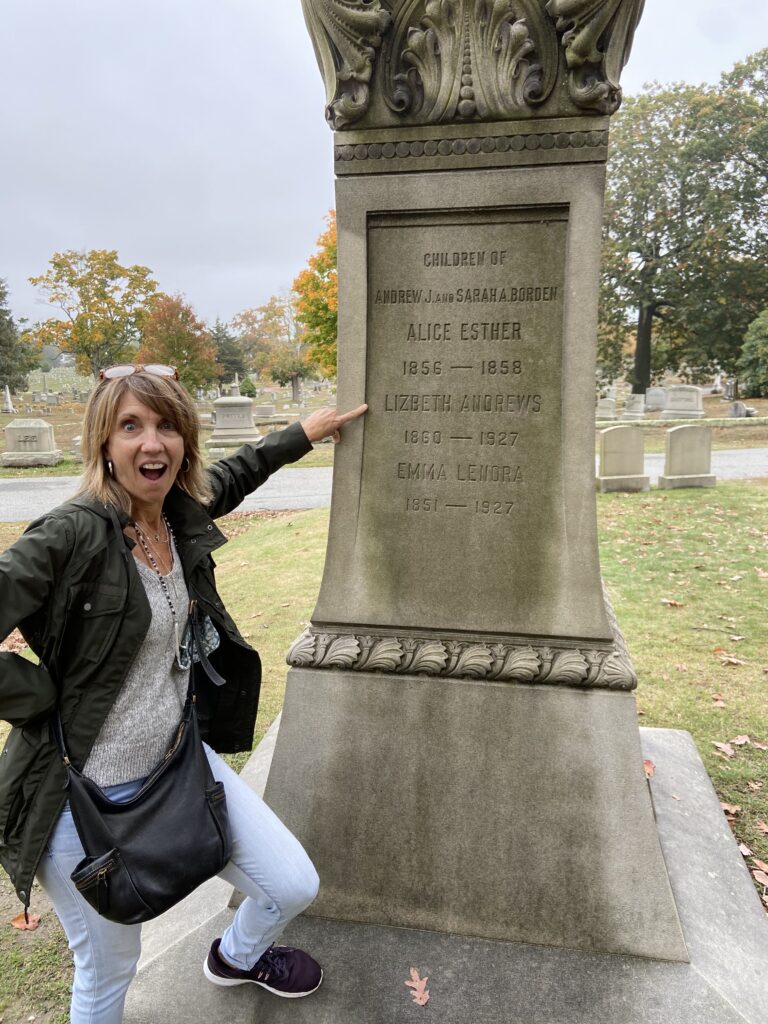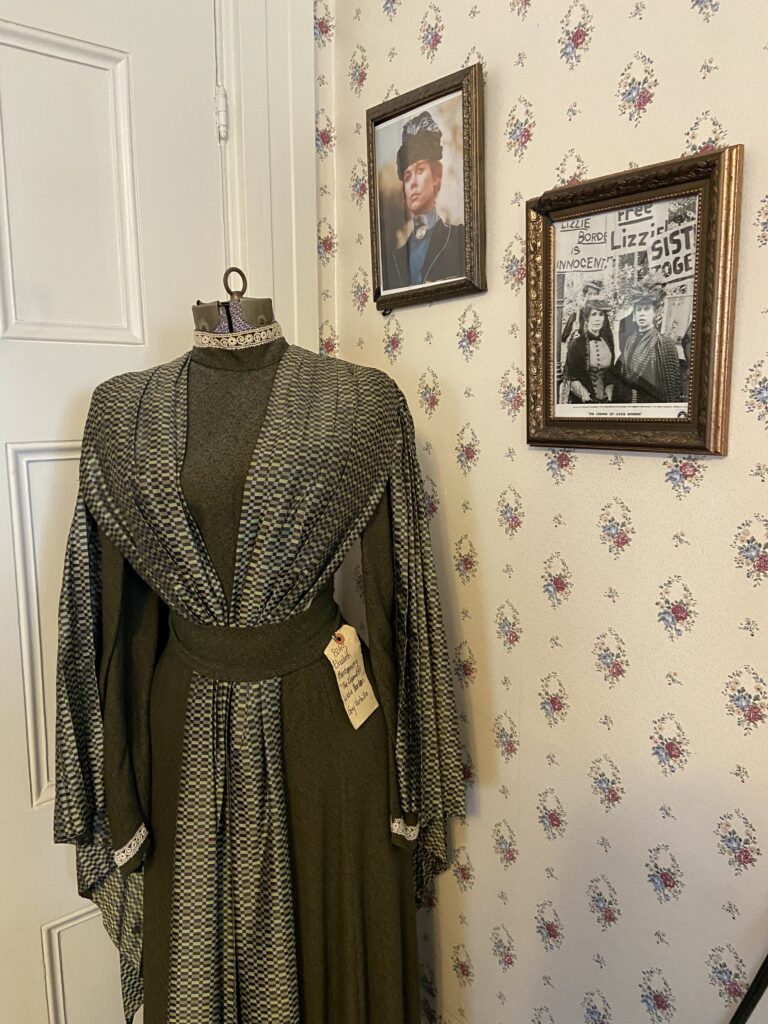 The dress Elizabeth Montgomery wore portraying LB in the movie Lizzie Borden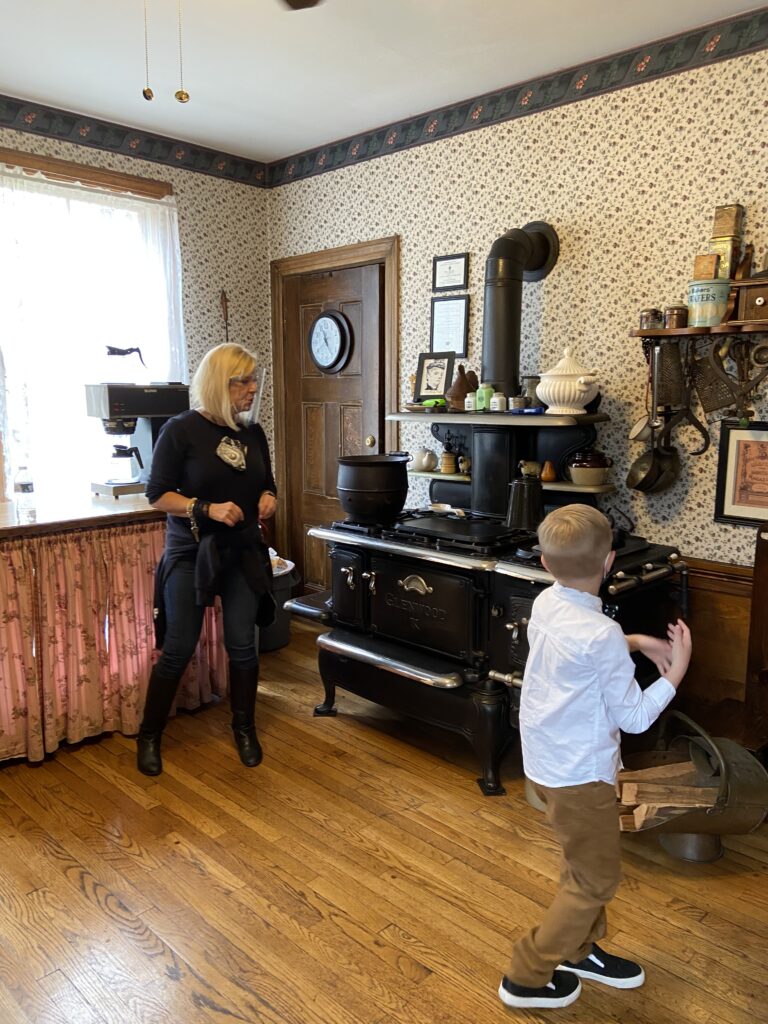 The stove where Lizzie burned her dress (if you know, you know. If you don't, read my book!)
And what visit to the Lizzie Borden B&B is complete without a pic of yourself laying on the (replica) sofa where Mr. Borden met his demise?